News and Articles
Thursday, 05 August 2010 14:30
The Conclusion of Judge Vaughn R. Walker, United States District Chief Judge (an open homosexual); "Proposition 8 fails to advance any rational basis in singling out gay men and lesbians for denial of a marriage license."
Let's not be shocked that Judge Walker cannot comprehend the self-evident rational basis for prohibiting homosexual marriage, after all, he is a practicing homosexual. The Bible plainly tells us that once a person has seared his conscience to such an extent that he can exchange his natural sexual relationship with the opposite sex for homosexuality, his ability to reason becomes utterly compromised.
Homosexuals have turned away from humbly worshipping the true and living God and his transcendent moral order in order to make an idol out of their sexual perversion and moral chaos.
"For this reason God gave them up to vile passions. For even their women exchanged the natural use for what is against nature. Likewise also the men, leaving the natural use of the woman, burned in their lust for one another, men with men committing what is shameful, and receiving in themselves the penalty of their error which was due. And even as they did not like to retain God in their knowledge, God gave them over to a debased mind, to do those things which are not fitting… (Romans 1:26-29)."
Since rebellious men refuse to acknowledge God as the true source of justice, their sense of justice is "debased" (adokimos) or unreliable and inauthentic compared to God's justice which is tested, true and reliable (dokimos).  So while we should not be shocked that unbelieving rebels can't see the obvious rationality for prohibiting homosexual marriage, it's a lamentable reminder of how far we have reverted to pre-Christian pagan ethics. 
Openly rebellious sinners who live in hostility to the laws of nature and nature's God will attempt to impose their tyrannical, arbitrary standards on us. If homosexual marriage is forced on us by a despotic judiciary, don't be so naive as to think this is the end of the neo-pagan sexual agenda. We are, to quote Judge Bork, "slouching towards Gomorrah."
Scripture and history tells what's next. Sexual anarchists have already announced what's next; polygamy, group marriage, incest and intergenerational sex (or statutory rape as we now define it). They won't rest until, like in Sodom, they can surround your house and demand you offer up your children to be abused. See the Homosexual Manifesto below.    
The only good news out of this situation is that even after years of pro-homosexual propaganda and brainwashing the majority of Californian's had the common grace to uphold natural, rational, heterosexual marriage. All is not lost. Perhaps God will relent and deliver Christians from our compromise and passivity in the face of evil and from our depraved tormentors. May God have mercy on us all and grant true repentance in Jesus Christ.
This example of the twisted mind of a homosexual activist will break your heart. Though written satirically, it reveals the dark soul of a person whose conscience is corrupted by a voracious hatred and consumed with an insatiable lust.
The Homosexual ManifestoCLOSE [X]
Written by Michael Swift (pseudonym), as originally printed in the Gay Community News, on Feb. 15-21, 1987 (reprinted from The Congressional Record, with preface restored).
This essay is an outré, madness, a tragic, cruel fantasy, an eruption of inner rage, on how the oppressed desperately dream of being the oppressor."
We shall sodomize your sons, emblems of your More..feeble masculinity, of your shallow dreams and vulgar lies. We shall seduce them in your schools, in your dormitories, in your gymnasiums, in your locker rooms, in your sports arenas, in your seminaries, in your youth groups, in our movie theater bathrooms, in your army bunkhouses, in your truck stops, in your all-male clubs, in your houses of Congress, wherever men are with men together. Your sons will become our minions and do our bidding. They will be recast in our image. They will come to crave and adore us.

Women, you cry for your freedom. You say you are no longer satisfied with men; they make you unhappy. We, connoisseurs of the masculine face, the masculine physique, shall take your men from you then. We will amuse them; we will embrace them when they weep.


Women, you say you wish to live with each other instead of men. Then go ahead and be with each other. We shall give your men pleasures they have never known because we are foremost men too and only one man knows how to truly please another man; only one man can understand with depth and feeling the mind and body of another man.


All laws banning homosexual activity will be revoked. Instead legislation shall be passed which engenders love between men.

All homosexuals must stand together as brothers, we must be united artistically, philosophically, socially, politically and financially. We will triumph only when we present a common face to the vicious heterosexual enemy.

If you dare to cry faggot, fairy, queer, at us, we will stab you in your cowardly hearts and defile your dead puny bodies.

We shall write poems of the love between men; we shall stage plays in which man openly caresses man; we will make films about the love between heroic men which will replace the cheap, superficial, sentimental, insipid, juvenile, heterosexual infatuations presently dominating your cinema screens.

We shall sculpt statues of beautiful young men, of bold athletes which will be placed in your parks, your squares, your plazas. The museums of the world will be filled only with paintings of graceful, naked lads.

Our writers and artists will make love between men fashionable and de rigueur, and we will succeed because we are adept at setting styles. We will eliminate heterosexual liaisons through usage of the devices of wit and ridicule, devices which we are skilled in employing.


We will unmask the powerful homosexuals who masquerade as heterosexuals. You will be shocked and frightened when you find that your presidents and their sons, your industrialists, your senators, your mayors, your generals, your athletes, your film stars, your television personalities, your civic leaders, your priests are not the safe, familiar, bourgeois, heterosexual figures you assumed them to be.

We are everywhere; we have infiltrated your ranks. Be careful when you speak of homosexuals because we are always among you; we may be sitting across the desk from you; we may be sleeping in the same bed with you.

There will be no compromises. We are not middle-class weaklings. Highly intelligent, we are the natural aristocrats of the human race, and steely-minded aristocrats never settle for less. Those who oppose us will be exiled.

We shall raise vast private armies, as Mishima did, to defeat you. We shall conquer the world because warriors inspired by and banded together by homosexual love and honor are invincible as were the ancient Greek soldiers.

The family unit-spawning ground of lies, betrayals, mediocrity, hypocrisy and violence--will be abolished. The family unit, which only dampens imagination and curbs free will, must be eliminated. Perfect boys will be conceived and grown in the genetic laboratory. They will be bonded together in communal setting, under the control and instruction of homosexual savants.


All churches who condemn us will be closed. Our only gods are handsome young men. We adhere to a cult of beauty, moral and esthetic. All that is ugly and vulgar and banal will be annihilated. Since we are alienated from middle-class heterosexual conventions, we are free to live our lives according to the dictates of the pure imagination. For us too much is not enough.


The exquisite society to emerge will be governed by an elite comprised of gay poets. One of the major requirements for a position of power in the new society of homoeroticism will be indulgence in the Greek passion. Any man contaminated with heterosexual lust will be automatically barred from a position of influence. All males who insist on remaining stupidly heterosexual will be tried in homosexual courts of justice and will become invisible men.


We shall rewrite history, history filled and debased with your heterosexual lies and distortions. We shall portray the homosexuality of the great leaders and thinkers who have shaped the world. We will demonstrate that homosexuality and intelligence and imagination are inextricably linked, and that homosexuality is a requirement for true nobility, true beauty in a man.

We shall be victorious because we are fueled with the ferocious bitterness of the oppressed who have been forced to play seemingly bit parts in your dumb, heterosexual shows throughout the ages. We too are capable of firing guns and manning the barricades of the ultimate revolution. "remble, hetero swine, when we appear before you without our masks.
Thursday, 05 August 2010 14:25
Because some policies can't be approved in Congress on their own merits, House Speaker Nancy Pelosi and Senate Majority leader Harry Reid have resorted to political games by allowing two evil amendments to the Defense Authorization Act. The act is supposed to provide essential funding for our brave troops, but now it has been turned a political football.
One proposed amendment would repeal the military's "Don't Ask, Don't Tell" policy regarding homosexuals serving openly in the military. But an overwhelming majority of service personnel object to the repeal.
Another provision would force you to pay for facilities, equipment and personnel so they can perform abortions on military bases. Hundreds of physicians who have served in the U.S. military have protested the abortion language.
TAKE ACTION:
Help us work to strip these two wicked, anti-Christian amendments from the Defense Authorization Act. Contact your Senator online or over the phone TODAY and urge that they stop this important bill from being used for political games. Don't allow political agenda's to get in the way of our military's safety.
Wednesday, 04 August 2010 14:04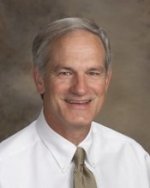 Ken Howell is a professor at the University of Illinois. Howell taught courses on Catholicism and was known to be a Catholic. During one of the courses, Howell included a section on the relationship of moral law and natural law. Using homosexual behavior as an example, he accurately said that based on natural law Catholics believe sexual acts are only appropriate for people who are complementary, not the same. An anonymous student complained and Howell was fired.
We asked you to help us respond to this injustice, and many of you did. At first the President of the University said that Howell had not been fired, but he would not be allowed to teach religion anymore. But by keeping up the pressure, the University has completely backed down and promised to fully reinstate Howell. Together we can make a difference.
Tuesday, 03 August 2010 04:55
The Senate begins their final hearings on Supreme Court nominee Elena Kagan. Kagan has come under heavy criticism for being the most unqualified and radical Supreme Court nominee in recent history. Her high public disapproval numbers reflect the nation's legitimate concern. 
Because Kagan has never been a judge, we don't know how she will apply the Constitution. But what we do know about Kagan has disqualified her.
Kagan intentionally corrupted scientific medical findings because it was against the gruesome practice of partial birth abortion. She used the false evidence to successfully mislead the Supreme Court into allowing partial birth abortion to continue. If Kagan's contempt for the Supreme Court allowed her to intentionally deceive it, then it is madness to reward her with an appointment.  
TAKE ACTION:
We must stop Kagan's confirmation. But you must act now before the Senate votes.  Contact the most crucial Senator's below. Already bi-partisan efforts are underway to stop her confirmation.
First Priority Contacts
Graham, Lindsey - (R), SC, (202) 224-5972, or contact online, click here.

Lincoln, Blanche L. - (D), AR, (202) 224-4843,

or contact online, click here.

Nelson, Ben - (D), NE, (202) 224-6551,

or contact online, click here.
Second Priority Contacts
Monday, 02 August 2010 16:27
Pro-lifer Joe Holland was recently arrested for allegedly engaging in disorderly conduct. But a video of the alleged disturbance shows Joe was peacefully standing and praying outside of a Planned Parenthood in Chicago. An abortion clinic worker approached the praying Christian and this caused him to be arrested for violating the city's abortion clinic bubble zone ordinance.
The ordinance prohibits anyone from passing out literature, displaying a sign, or engaging in protest, education or counseling outside an abortion clinic within eight feet of a person without their consent. But this is a clear violation of the First Amendment and the Third Circuit Court of Appeals agreed. It struck down similar abortion clinic bubble zone restrictions in Pittsburgh. 
Joe is asking the courts to rule the Chicago ordinance unconstitutional, too. His next court date is Tuesday, August 2nd.
TAKE ACTION:
Help us stand for the right to peacefully pray and speak out against to the killing of innocent children. Contact the Mayor of Chicago, Richard Delay, and demand that the city repeal this unconstitutional law.
<< Start < Prev 1 2 3 4 5

6

7 8 9 10 Next > End >>


Page 6 of 87